C-SPAN
2017 Presidential Historians Survey social graphics
The C-SPAN Networks provide commercial free coverage of the American political process, as well as programming on nonfiction books and American history. The iconic brand also offers various political and history resources online. Recently, C-SPAN conducted their third Historians Survey on Presidential Leadership asking a cross-section of historians to rank the U.S. presidents across ten attributes of leadership including Public Persuasion, Crisis Leadership and Economic Management. For 2017's survey, C-SPAN tapped Beutler Ink to visualize and help promote the results through a series of data visualizations for use on social media, C-SPAN's website and on TV.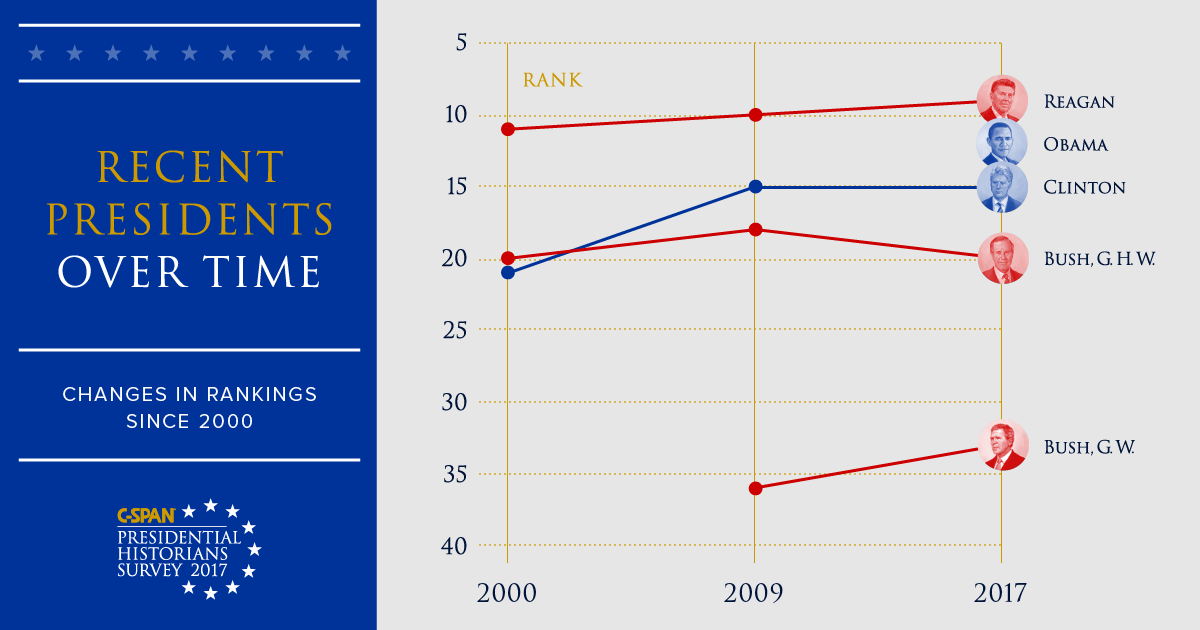 This series of graphics was designed to point out engaging insights using unique data visualizations by focusing on significant insights gleaned from the survey, such as changes in rankings, comparisons of presidents, and Barack Obama's debut on the list.
The results of the campaign were impressive, drawing millions of total social media impressions, driving traffic and impressions for C-SPAN's website. Most importantly, the series of graphics from Beutler made the vast amounts of data accessible and understandable, ensuring that this historically relevant content will enjoy an enduring legacy of its own.